We at dean of computers, LLC have been providing computer support to families, individuals, and small businesses for over 18 years. If your computer needs repair or you just want to enhance your computing skills, we can assist at your pace and a reasonable cost.
Dean is currently employed by Stonehollow Inc., Fine Home Inspections. Stonehollow Inc. has been in business since 1983 and is  one of the premier Home Inspection service providers operating in CT, NY, MA and NH.
Dean is a fully licensed Home Inspector in CT and is excited to have the full complement of Stonehollow resources with him. This helps provide clients a thorough, comprehensive, and informative experience during their home inspection whether they are prospective buyers or conscientious sellers.
To find out more about Stonehollow Inc., and the services we offer, click the link below.
We offer a wide range of Administrative Services based on our past  experience. Our skills range from Operational Analysis, Equipment Purchasing, and Vendor Relations, to Budget Preparation and Bookkeeping for home or office. Whatever your requirements, just ask. If we can assist, we will do our best to deliver what you need.
A word from Dean...
Do you like change? Do you handle it well? Most people will tell you that change is difficult. For me, after over, well, a lot of years in the corporate world, I am making a significant change in my career direction and it is one of the best decisions I have ever made.
Drawing on several years of operations,  IT, and financial systems management, along with many nights and weekends transforming a house from what some relatives called "the worst decision you've ever made" into our dream house, I have chosen a portfolio career which involves computer services, bookkeeping, and my primary new endeavor Home Inspections.
This change has not only allowed me to pursue the things I love to do, (i.e. problem solve, teach, and transfer knowledge), but it has allowed me to continue to learn and be invigorated by the experience.
So, if you are in need of some assistance with a Home Inspection, Computer Repair, or just some help at home or around the office, let us give you the "assist" you need to be successful.
Dean A. Pedon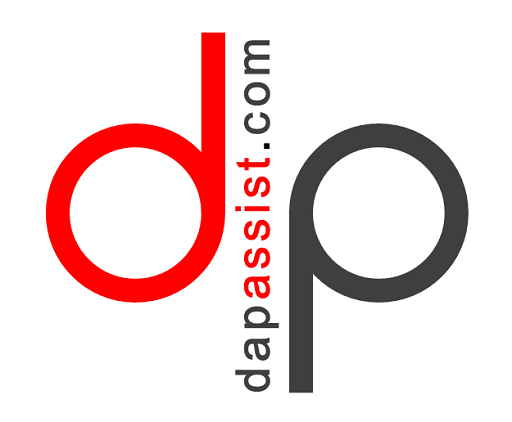 Don't get frustrated, get better!
If you are a someone that needs assistance with a Home Inspection, a small business or home computer user that needs help repairing poorly functioning equipment, or someone who simply wants to learn how to use your computer, tablet, or smart phone, give us a call (203.309.9148) or email us at contact@dapassist.com. Whatever needs you have, don't get frustrated, get better! We take a simple and patient approach to everything we do which just makes it easier.